Welcome to the Erasmus+ Skills Swap project!
The overall aim of Skills Swap is to design and test a novel work-based learning (WBL) for the hospitality sector in Europe.
The European hospitality sector is the largest part of Europe's tourism industry. Europe is the number 1 tourist destination in the world – 713 million international arrivals at the last count – and tourism is the 3rd largest economic activity In Europe; it provides 25 million jobs, directly and indirectly and 5 million additional jobs are expected in the next decade (Eurostat).
The hospitality industry is a service sector that 'straddles' leisure and tourism and includes visitor accommodation, food & drink (cafes, bars, restaurants), event planning, attractions, cruises.
However, it faces many challenges to recruit, train and retain its staff and trainees, for a wide variety of reasons. Moreover, whilst the underlying trends in recent years have seen strong employment and economic growth in the sector, it is one of those that is the worst affected by the Covid-19 pandemic. Many businesses have closed down, some permanently and there are many doubts about what the future will bring.
Our Skills Swap project takes a new look at these challenges. Thanks to funding support from Erasmus+, over three years (up to August 2023) we are working together as a group of European training and industry organisations who are involved in supporting the hospitality sector to try something new. In particular, working closely with companies and their employees, we are exploring how employers can work together with us to meet their needs as the situation recovers.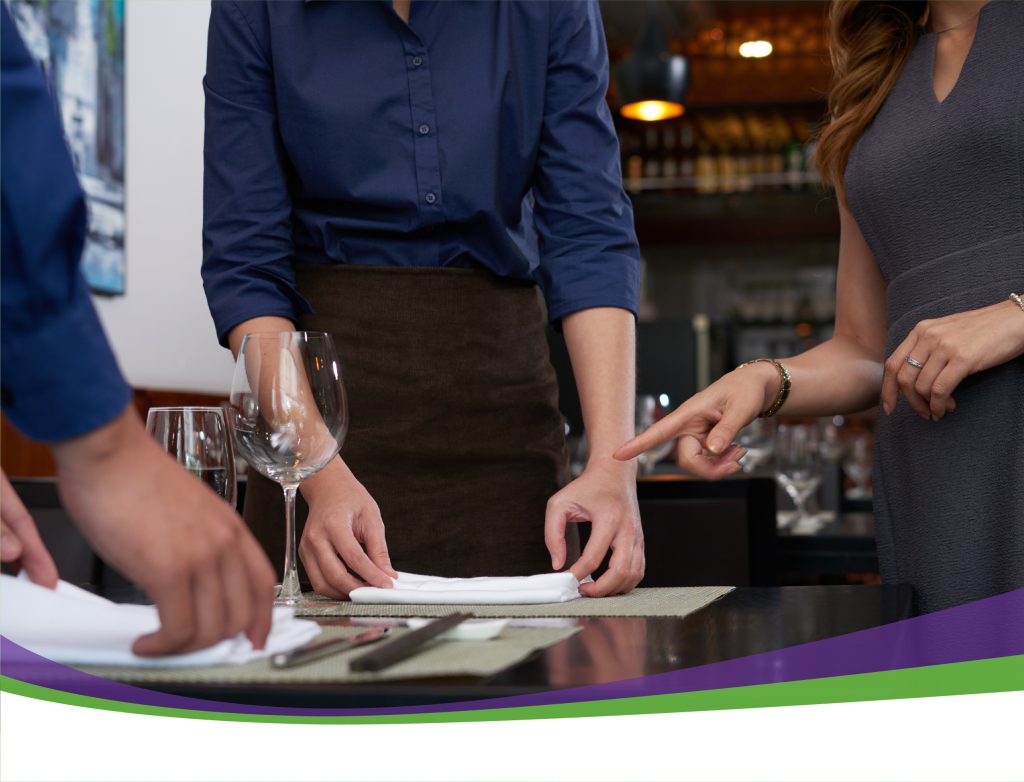 Our project is concerned with a novel approach to work-based training – the 'skills swap'. By 'skills swap', we mean structured, task-focused opportunities to learn at the workplace, where employees and apprentices are seconded from their current roles with one employer for a temporary period (typically half a day to 2 weeks) to learn skills provided by another employer.  By building up a network of companies working together this way, employers and their staff benefit from 'sending' and 'receiving' for short term training – making new contacts and building up trust, while being supported by our coordinators and having their interests protected by agreements.
Our idea is to support companies to meet their own needs as much as possible by cooperating with one another as well as with training organisations. In this model, we support companies – large and small – to network together to map out their staff training and recruitment needs and work with us to meet them.
Why not join us and try it out?